*Ending Radio Silence*
Hot on the heels of a year of globetrotting, this past month of life in Oregon shaped up to be one of near-complete digital retreat. Aside from Instagram snapshots, our online travel stories died down and we ditched most writing and photography in favor of spending time on in-person reunions with family and friends and our dear home state…and today, a resurfacing to say hello and show you what we've been up to!
Figure 1: Reunion with Heather & Micah, our pre-travel moving-a-mile-to-live-abroad counterparts!
Figure 2: Even during those 356 days overseas, these two green hearts never really left Oregon.
What can I say? We're enjoying the love affair with home.
And speaking of love…and Oregon…
It's Valentine's Day, which means…
Happy Birthday, Oregon!
Though Oregon Territory history goes way, way back, and indigenous tribes' heritage extends even further, official statehood for this patch of paradise came on February 14th, 1859 when we joined the U.S. as #33 of the bunch.
In honor of the festive occasion, and in honor of our safe and happy return home, enjoy the snapshot series from our tour around this beautiful state.
She's not looking too shabby for 154 years old…
Not too quick to give up the nomadic life, we headed from home in the Willamette Valley (a green slice on the west side of the state) to a family getaway in Central Oregon, then pushed a bit farther to Burns and the surrounding high desert in Eastern Oregon. After that, an (un-pictured) jump north to neighboring Washington and the Idaho panhandle, then a return to the Willamette Valley for a breather before a grand finale weekend at the Oregon Coast.
Heading over the Cascade Mountain Range toward Central Oregon…
Off to the cold and snow (and hot springs!) of the east…
Up to the north: Shaniko (of ghost town fame).
And to the Pacific Ocean in time for birthday festivities and an Oregon sunset…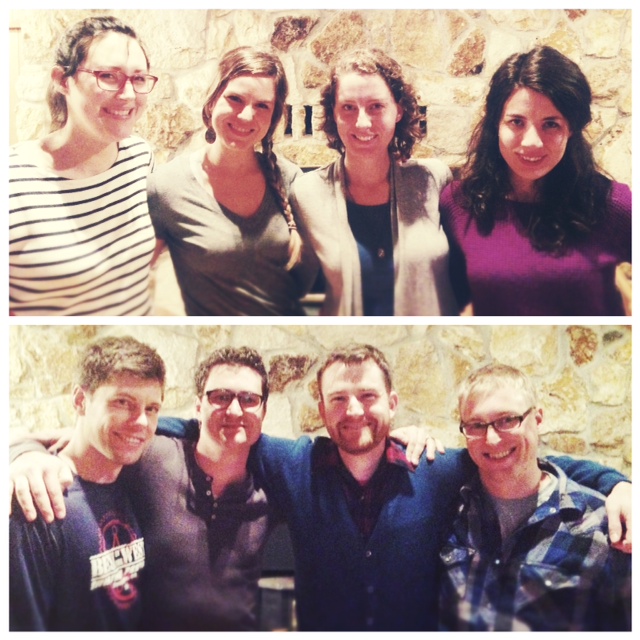 Figure 3: Sara, Jenna, me, and Beka; Evan, Ryan, Darian, and Ted. Couldn't ask for better people in our lives!
Happy birthday, lovely Oregon.
Happy Valentine's Day, dear friends.
It's so peachy to be home!
xx B&T
~More travel stories soon.~